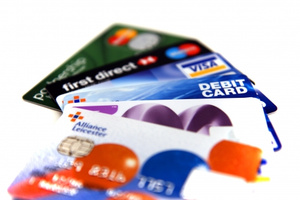 Deposit to Casino with Credit Cards
There are many credit cards that you can use to deposit to online casino sites, but these are the three most popular types of cards: Visa, Visa Electron and Mastercard. You might have been informed that embossed card can be used only online, but this is not mandatory.
Just about every card can be used that has on it's back CVC / CVV code. You can find this code on the back of your credit card next to the signature field and the last 3 digits is the CVC. If you have a credit card, which you'll find this on the back of it you can use it fun online casino payments.
There is a problem that you should know of: some banks prohibit card payments to gambling sites, this is why not every card can be used to deposit to online casinos or poker rooms, even though it has CVC number on the back of it.
---
Good to know about Credit Card Deposits
See on the image below where you can find out what is your CVV code
The Maestro payment cards are not available for casino deposits, although a few casino sites may accept Maestro card, they are limited to a few countries only. These cards are invented for local use (not 100% info, just as informed from web) and most of the Countries can not use it for Online Transactions.
Our users experienced that the following cards work well for online casinos:
Junior OTP Visa Electron
OTP Visa Electron
Visa Electron
Erste embossed MasterCard
CIB Visa Classic
Raiffeisenbank MasterCard
Raiffeisen Visa
---
The advantage of using a credit card to deposit is that is one of the fastest payment methods available to deposit to online casino sites. If you make a successful transaction, the payment will instantly appear on your casino account and you can start playing right away. The disadvantage of MasterCard is that you can not make a withdrawal to it. Although Visa cards can easily ask for cash outs, but it is not the fastest payment type: usually it takes 2-5 business days until the amount is transferred to your bank account. The handling fees of most online casinos is zero.