How to use Skrill(Moneybookers) to deposit to online casinos?

Skrill (Moneybookers) is an online transaction manager, also known as online wallet, with the help of which you can upload funds to online casinos, send money to friends, and you can perform various transfers and use it to purchase items online as well.
On 28 September 2011 Moneybookers changed it's name to Skrill.
Using Skrill(Moneybookers) is very simple and safe. Just in a few steps you can perform transactions which would take you days with other payment methods. To use Skrill you need minimum knowledge of English, but the platform is reachable in several other worldwide languages. In the following we will explain how to use Moneybookers easily from registration to the depositing step to online casinos
---
Step by step guide to use Moneybookers
1. First step – Opening a Moneybookers Account
Just go to moneybookers website and than click on the Sign Up Button.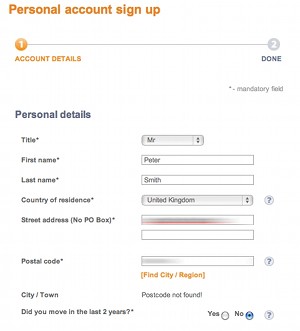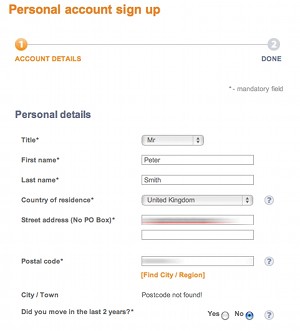 Fill in the personal Details and click "Accept and Create Account" button.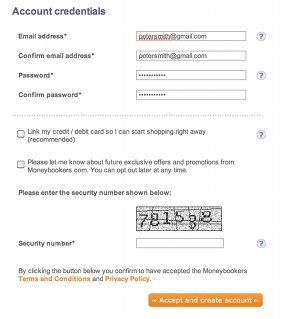 2. Step – Verify your account.
After you log in click on "Upload Funds" menu bar. The firs money upload to your Skrill account will also verify your account, because using your credit card certifies that you are the entitled person to use it.
---
Bank Transfer
Bank transfer is free of charge, they will not charge you with any handling fee. The disadvantage of this method is that it can take form 2 to 5 days until the money will be in your account.
f you choose this payment option, you can specify the Skrill account details which you need to transfer the money. In general, they opened a bank account in all countries, so reference should be internal.
You will have to provide these data in the bank, and ask them (Account Holder – Account Holder Bank – Bank Name, City / Town – City, Swift – Swift code, IBAN – IBAN code , Account Currency – Currency in which the account is opened, Reference – this is very important to be define, because it's your own ID at the MB and so they can identify you).
It is also important to know that you must be the account holder, they will not accept any payment in which a third party is involved.
---
Upload funds with your credit card
The biggest benefit of choosing to upload funds by credit card is that the fund will appear on you Skrill account right away, and you will not have to wait days, the negative part is that you will be charged a 1.90% handling fee.
Just feel in all the fields correctly as it is written on your card and you can upload money in seconds.
If you upload funds with credit card for the first time you have to verify your credit card first.
Moneybookers will charge your card between 1.01 and 2.99 values, The next step you need to do is check your account statement for the exact amount that moneybookers charged you, than return to the Moneybookers web-site and enter the exact amount from your account statement and your credit card will automatically be verified and you are ready to use moneybookers for online casino payments(deposits)